We are delighted to welcome RTI International back to HealthCampRDU. At the 2010 HealthCampRDU Robert Furberg or RTI gave us a fascinating insight in to the application of mobile technologies in health.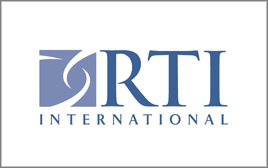 RTI International is an independent, nonprofit institute that provides research, development and technical services to government and commercial clients worldwide.
You can find out more information about their fascinating work at www.rti.org.