Speaker Bios-2010
KEYNOTE SPEAKERS
Nick Augustinos, Senior Director of Global Healthcare Solutions, Cisco
(Relevant Links  ::  Twitter: @naugustinos, @ciscoisbg  ::  LinkedIn  ::  Cisco IBSG  ::  Cisco HealthPresence)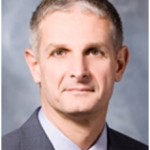 In the Cisco® Internet Business Solutions Group™ (IBSG), Nick Augustinos is known as "the father of Cisco HealthPresence™." As senior director of Global Healthcare Solutions for IBSG, he has guided the care-at-a-distance program through every stage of development. In 2005, it was no more than a concept in a PowerPoint presentation. In 2006, Augustinos, supported by a team of two engineers, oversaw the initial prototype, a humble assemblage of two desktop computers, a camcorder, and a printer. Today, combining Cisco TelePresence™ and Cisco Unified Communications along with medical devices, Cisco HealthPresence has blossomed into a state-of-the-art patient-care delivery system that allows caregivers and patients to interact face-to-face, even though they may be thousands of miles apart.
Augustinos, a native of Athens, describes himself as the kind of child who would play with a new toy for 20 minutes, then spend four hours taking it apart and putting it back together to see how it worked. Fittingly, he earned degrees in industrial engineering and mechanical engineering from Athens, Greece, and King's College, University of London, respectively, but his interest in the potential of computing led him to the healthcare field after he earned his MBA from the University of Michigan. Over the past 25 years, he has worked with healthcare delivery systems, insurers, and government/public organizations, including California Healthcare Foundation, Kaiser Permanente, Blue Cross/Blue Shield, and Sutter Health.
Augustinos made his mark with Pacific Health Resources Management in Los Angeles when he was asked—at the age of 28—to take over operations management of CliniShare, a division of UniHealth, in a turnaround situation. He then went into healthcare industry consulting with APM, a leading healthcare management consulting firm at the time, then Deloitte, where he was instrumental in building the firm's San Francisco healthcare consulting practice and the firm's analyst program.
His first Silicon Valley experience in healthcare information technology was with Healtheon/WebMD, which he joined when it was still small—yet notable—startup. He was drawn to the firm's IP-based platform that facilitated healthcare transactions and information exchange over the Internet. "The Healtheon platform connected patients, physicians, insurers, and healthcare institutions," Augustinos says. "I needed to make this move because this is where the future of healthcare was going."
Later, as an executive of CareScience, Augustinos led the Care Data Exchange division of the company. His work there brought him to the attention of the head of the Cisco IBSG Healthcare Practice of Cisco IBSG, and in 2005, Augustinos joined the practice.
At Cisco IBSG, Augustinos used his ability to recognize market transitions to develop Cisco HealthPresence. He created the concept, found the funding within Cisco, persuaded a business unit to prototype a solution, and developed several successful pilot projects to test the concept. Among the advantages to patients and providers:
HealthPresence optimizes the use of scarce clinical resources irrespective of location and time commitment full time, part time, or on demand, based on their specific specialization and business needs.
Healthcare providers can expand their opportunities by reaching new markets and providing services that previously would have been outside their service area.
Healthcare organizations can offer a multitude of services, such as primary, specialty, or mental health services.
Cisco HealthPresence is a scalable and adaptive solution that accommodates a variety of cost-efficient staffing options, depending on the services offered and the regulatory environment.
HealthPresence is cost effective beyond insured patients to include the uninsured, pay-as-you-go retail customers, and onsite clinics for corporate and/or educational campuses.
In the not-so-distant future, the Cisco HealthPresence platform can extend to the home, using home-based appliances and home networks to connect diagnostic devices, thus facilitating aging independently, and chronic or even episodic access to care from home.
As Cisco HealthPresence enters the market, Augustinos is fielding calls from interested parties all over the world. "It's rewarding to see how from these humble beginnings, something relatively simple has allowed us to create a momentum around telemedicine in a way we've never seen before," he says.
Augustinos continues to monitor trends in healthcare and to promote his vision of the network as the platform for the healthcare industry. He helped to found the Continua Alliance, a global alliance of about 220 member companies and organizations, dedicated to establishing a system of interoperable, personal telehealth solutions to better manage health and wellness. He has been a Continua board member since its inception. Augustinos also serves on the Board of Directors of DexCom, Inc. (NASDAQ:DXCM), a medical-device manufacturer of continuous glucose monitors.
"Just as the creation of the IP protocol allowed anybody with a computer to get on the Internet, we need just such a protocol for monitoring and medical devices," Augustinos comments. "Access to good healthcare is something that anybody, anywhere in the world, should be able to achieve."
_________________________________________________________
Jeffrey Taekman, M.D., Assistant Dean for Educational Technology, Director of the Human Simulation and Patient Safety Center, and an Assistant Professor of Anesthesiology, Duke University Medical Center
(Relevant Links :: Blog: Taekman and Steele's SimSingularity  ::  Duke University's The Human Simulation and Patient Safety Center  ::  Duke Health Bio  ::  LinkedIn)
Dr. Jeffrey Taekman is the Assistant Dean for Educational Technology, Director of the Human Simulation and Patient Safety Center, and an Assistant Professor of Anesthesiology at Duke University Medical Center. He is a graduate of Wake Forest University School of Medicine. He completed his internship, residency and fellowship training in neuroanesthesia with an emphasis on neural monitoring at the Penn State University School of Medicine and joined the Duke faculty in August of 1999.
Dr. Taekman was elected inaugural Secretary and served on the Board of the Society for Simulation in Healthcare during its formation. He continues to serve on the Editorial Board of the Journal of Simulation in Healthcare. He is an inaugural and current member of the Committee on Simulation Education of the American Society of Anesthesiology that is now integrating simulation into the board certification process.
Dr. Taekman is active both locally and nationally on subjects related to technology, simulation, distance education, and patient safety. Dr. Taekman has directed the interdisciplinary Human Simulation and Patient Safety Center since its inception in 2001. The HSPSC model, with clinicians and educators working side-by-side with human factors engineers, has been cited as a 21st Century model for improving patient safety.
Dr. Taekman's research interests include the use of virtual environments for healthcare education and training, measuring healthcare team performance, and pioneering the use of high-fidelity simulation to improve the safety and quality of clinical trials.
_________________________________________________________
Robert Furberg, Research Programmer / Health Communication Analyst, RTI International
(Relevant Links  ::  Twitter: @medicfurby  ::  LinkedIn  ::  Health IT and Electronic Health Information Exchange)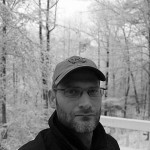 Robert Furberg is a Research Programmer / Health Communication Analyst at RTI International, one of the largest independent nonprofit research organizations in the United States, headquartered in the Research Triangle Park of North Carolina.
Furberg designs and manages research, development, and evaluation projects related to medical education, with a focus on the integration of technologies and medical informatics to enhance the efficiency and efficacy of healthcare delivery.  Much of his work explores how emerging technologies can be applied to improve health outcomes, including the use of mobile communications and social networking.  A clinical educator of more than thirteen years, he has extensive experience in provider-focused curriculum development for several federal agencies including the Agency for Healthcare Research and Quality, the Centers for Disease Control and Prevention, the National Heart Lung and Blood Institute, and the Department of Defense.
Furberg is a doctoral candidate in Medical Education, holds undergraduate degrees in Biology / Chemistry, Prehospital Emergency Medicine, and an MBA in Technical Management.
SPECIAL GUESTS
Adam Pellegrini, Director of Online Strategy, HealthyCircles
(Relevant Links  ::  Twitter: @adampelligrini  ::  LinkedIn  ::  MCV Consulting  ::  Othismos: An SEO/SEM marketing blog)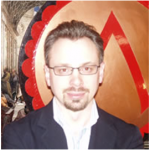 Adam Pellegrini is a strategic marketing executive with more than 15 years experience in healthcare and online marketing.  In his current role as Director of Online Strategy at HealthyCircles, Adam is working with a team of seasoned industry executives to build out the next generation of telemedicine platforms.
Prior to HealthyCircles, Adam worked in product management at Microsoft, where he launched a successful health dashboard on MSN and worked on the HealthVault product.
Adam holds a degree in marketing, political science and is working on a Masters in Military and Foreign Strategy. He spends his past time running an online marketing strategy group and studying Ancient Greek literature.
BREAKOUT SESSION SPEAKERS
**Check back on Friday, May 7, once voting has closed!**