HealthCamp Foundation happily participated in Regina Holliday's The Walking Gallery on Tuesday, June 7, 2011.  This is an amazing project where each coat is "painted with the story of a patient or an element of health advocacy by me (Regina Holliday) or another artist."
My coat, "Nurse Power", also includes the HealthCamp fireball & heart but shows two nurses getting ready to kick some butt and that "butt" is the green creature in the corner – the AIDS virus!  I Love everything that my jacket depicts.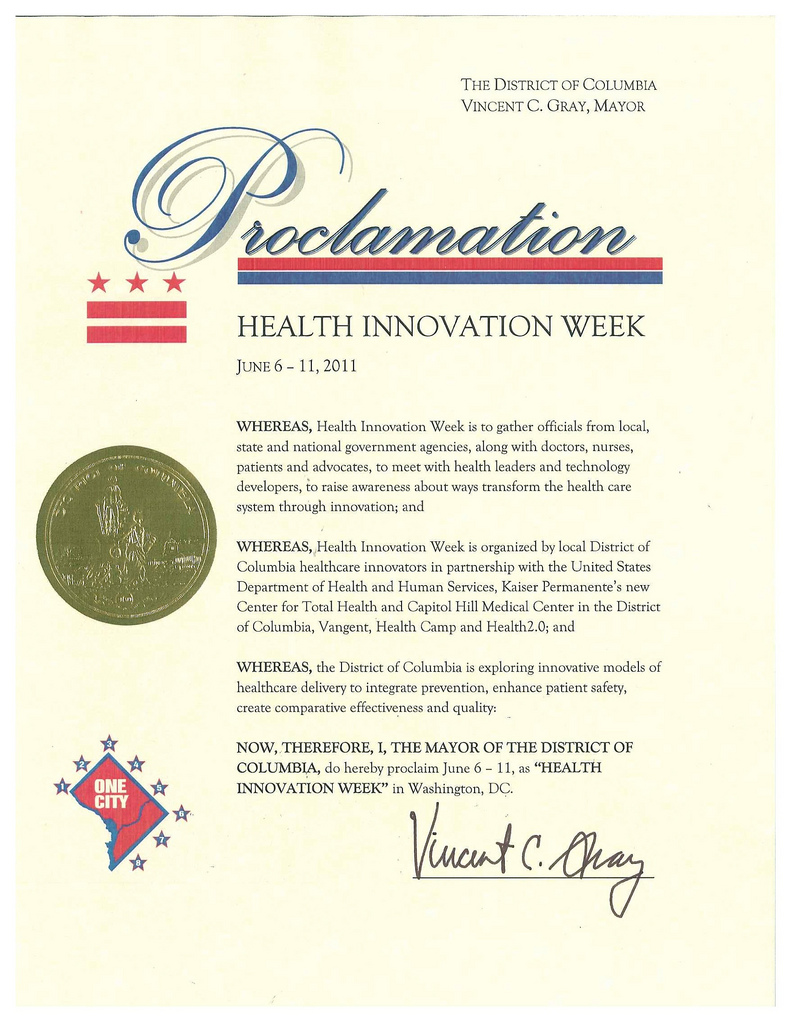 Thanks to Ted Eytan for providing a copy of the Proclamation.
Liked this post? Follow this blog to get more.